For the first time ever New Deal Re issued their 90's Skateboards and some shirts and stickers. We love it. 1990 is back with all the cool stuff from the brand who wanted to change someting back in the days. Welcome back NEW DEAL SKATEBOARDS!
New Deal Skateboard Products was founded in 1990 by Paul Schmitt, Steve Douglas, and Andy Howell as a platform for its team riders and artists to freely express their creativity on and off the board. In addition to the New Deal brand, the three founders launched Underworld Element (later changing the name to Element Skateboards), Mad Circle (created by pro team rider Justin Girard), 411 Video Maga- zine (with team rider Josh Friedberg), and Zero Sophisto (created by Andy Howell) and other brands which have influenced skateboard- ing, art, and fashion culture.
Sargent Monkey Bomber, Howell Tricycle Kid, Douglas Chums, Templeton Cat, Morrison Bird Hand, Siamese Doublekick and the Spray Can deck are some of the reissued boards. And man they do look killer!
The New Deal Founders
Andy Howell
New culture of street skating, street art, hip hop music, and DIY aesthetics.
Steve Douglas
Skate videos, team, marketing, disrupting the skate industry.
Professor Schmitt
The original skate engineer, innovator, concave, wood shop.
Riders 1990-1992
Andy Howell
Ron Knigge
Steve Douglas
John Montesi
Danny Sargent
Chris Hall
Andrew Morrison
Rene Matthyssen
Fred Olande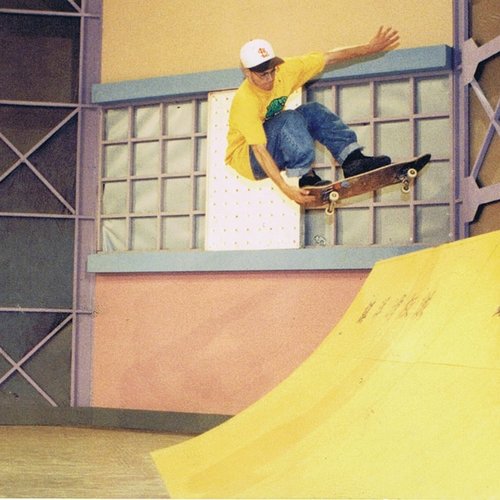 Justin Girard
Rick Ibaseta
Ed Templeton
Mike Vallely
Armondo Barajas
Hazze Lindgren
source: https://newdealskateboards.com/our-story